Smino
A poster for the legendary Fillmore Auditorium. Thanks to Art Director Arlene Owseichik!
Bay Area Book Festival
CVB Winter Tour 2018/9
A two-color bug-out printed by @natswope.
12 x 18".
StoryCorps
Circa Survive
Fairyland: Drawn Together 2018
A poster printed by myself and the ever-lovely Nat Swope to benefit Childrens' Fairyland in Oakland, California. It's for the kids!
Rocky Horror Picture Show
Campout 2018
XVIII ("ex-vee-eye-eye-eye"), the protector of eyes, the bringer of blue light, reminds you not to stare at your phone. Design by yours truly. Two-color screenprint printed by Nat Swope.
EPS / Zine 101
Repeat pattern printed with a Risograph
Paint Congress Blue
John Prine at the Warfield, San Francisco
Cracker and Camper Van Beethoven: Winter Tour 2017
Client: Pitch-A-Tent Records. Get yours here.
Showgirls
Campout 13
Client: Pitch-A-Tent Records
Tour d'Amour 11
Hillz
Fishnu
Client: Cracker and Camper Van Beethoven
Campout 12
Client: Pitch-A-Tent Records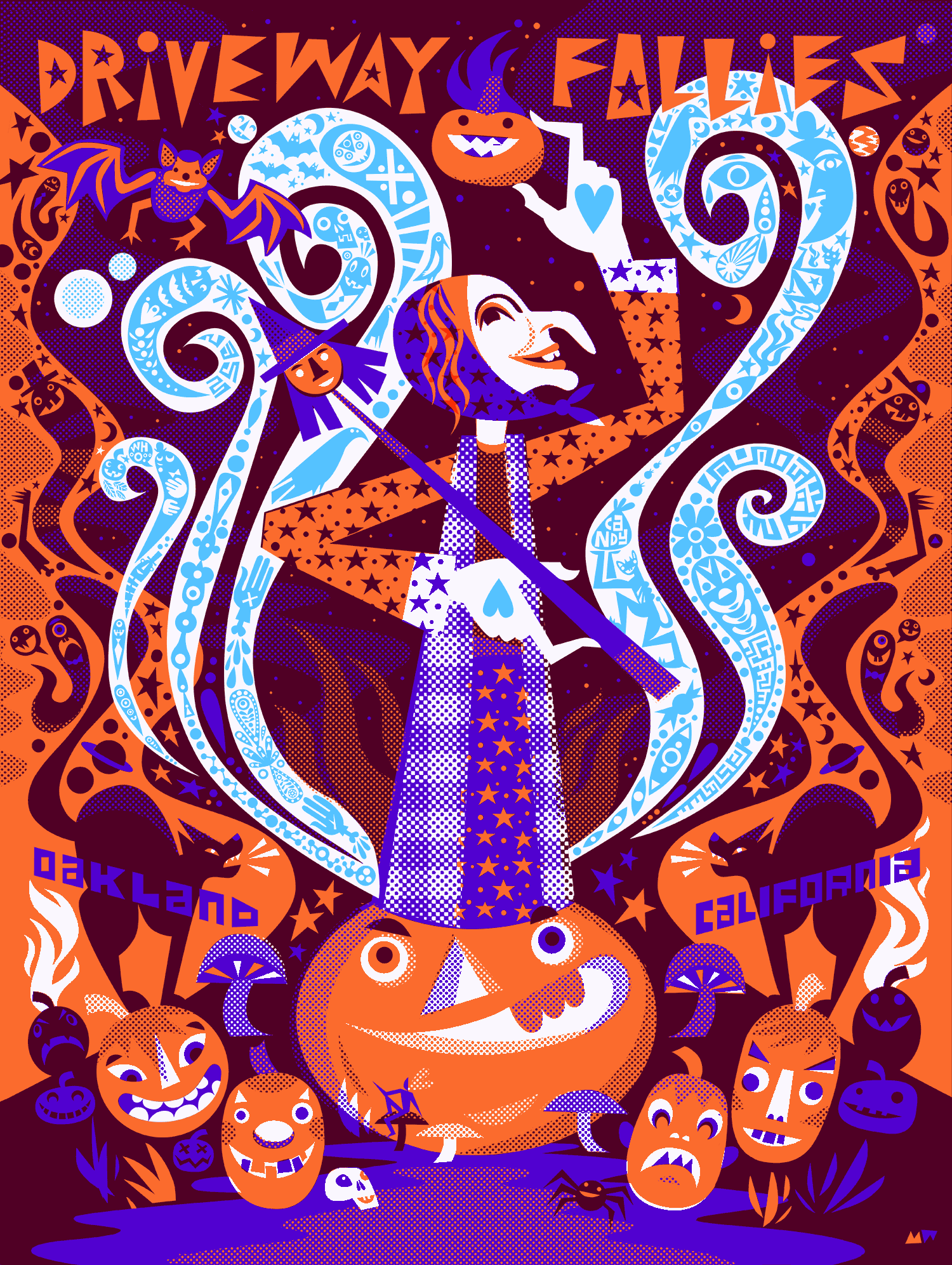 Driveway Follies
A glow in the dark poster for the annual Halloween Spooktacular in Oakland
Vegas in Space
Tour d'Amour (Jellyfish)
Campout 11
Client: Pitch-A-Tent Records
Our Beloved Revolutionary Sweetheart
Client: Camper Van Beethoven
Night of 1000 Judys
Client: Ali Forney Center
Phyllis Diller (Pink Smoke)
Tour d'Amour 8
Campout 9
Client: Pitch-A-Tent Records
After Will McBride
After Herbert List
Bowie
Dahlia
Miss Olive
Oakland Museum
Stand for Peace
Print for Oakland Museum's "All of Us or None" show
Ferdinand (His and Hers)
Santa Cruz Triptych
Client: Artisans Gallery, Santa Cruz
Queen for Two Weeks
Shower Like A Sailor
Screenprint for CCA's "Drought" Alumni/Faculty Show
Love is Love
Print for the OMCA Rover and Oakland Pride
Carol
Egyptian Cartoons
Monks of Doom